RSVP Now
Feb. 20, 2023 - 9:30 a.m-3 p.m.
New Mexico Tech's Office of Admission will be hosting Research @ Tech Day on Feb. 20, 2023. This event is a chance for prospective students and their families to learn more about our academic programs from our faculty. Join us for some exciting research and presentations from all of our academic departments and learn more about what it would look like to become a research student at New Mexico's premiere research university.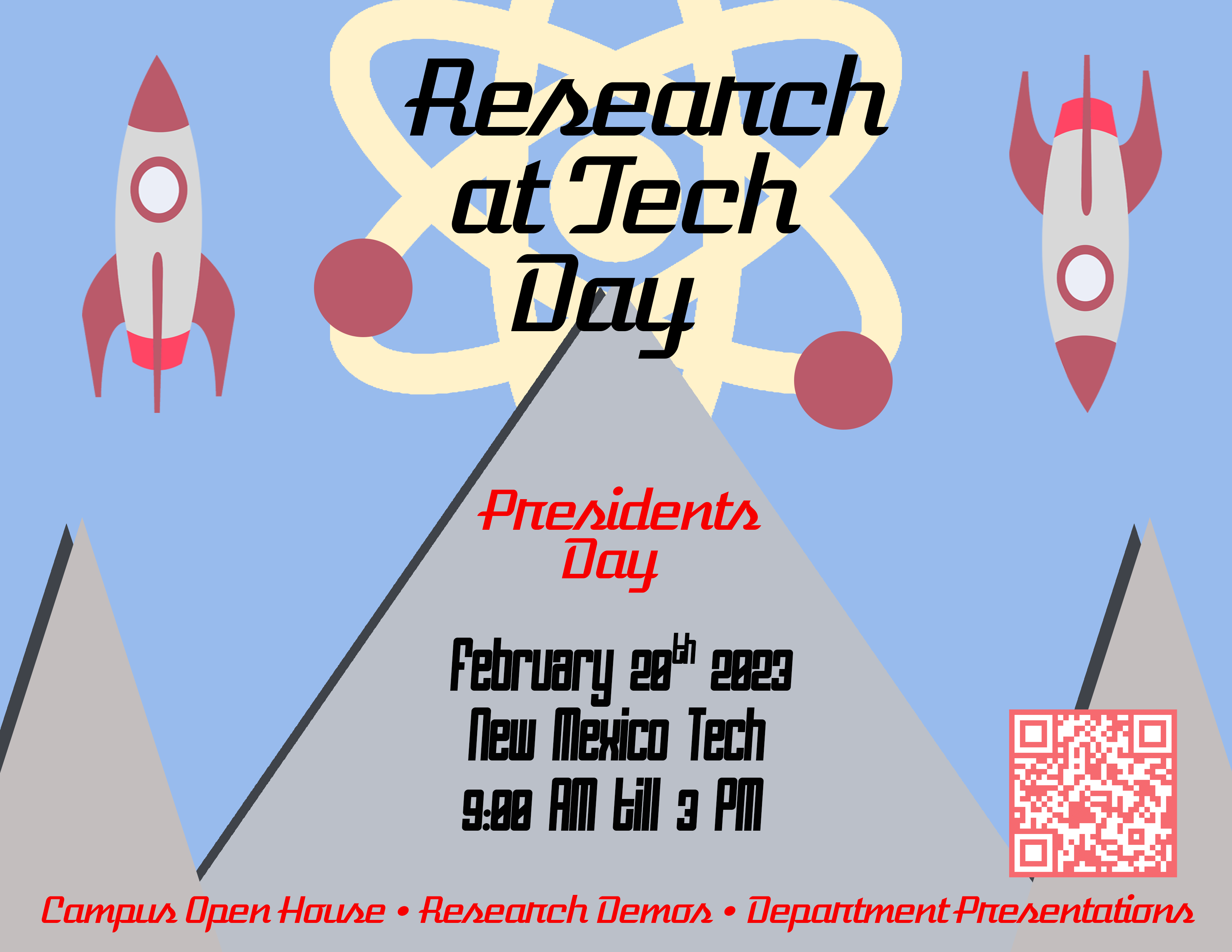 If you are interested in attending, or would like to learn more about New Mexico Tech, please contact us at admission@nmt.edu.

We are excited to connect with you and share all of the amazing opportunities that you will be presented with as a Tech student.